A not-just-a-number feeling. We are privately owned and 20 years young, with a genuine 'family vibe' and personalized care for every child.


Passionate, highly qualified and experienced educators who genuinely love their job.


A safe, clean, bright and airy centre backing on to a beautiful wildlife-rich park. Perfect for nurturing your little ones' love of nature!


Government approved curriculum from baby day care through to preschool (children aged 6 weeks to 5 years).


Long daycare from 6.30am – 6.30pm, Monday to Friday, and open 51 weeks of the year, as we understand the importance of flexibility.
A focus on laying the foundations for holistic learning, encompassing academic (numeracy and literacy), creative (art and language), physical (coordination, sport and fitness) and social/emotional intelligence skills (interacting with peers, team building and instilling good manners).
All meals and snacks on a 6-week rotational menu from the nutritious and delicious 'Kids Gourmet Food' catering.
A hands-on environment for parents, inviting families to participate in our programs.
Nappies and wipes (included in fees).
Competitive rates (Centrelink rebates also apply).
Other Extra Special Inclusions
The Jumping Jim fitness program
Keeping active and introducing basic skills in a range of popular sports, children have oodles of fun and learn the importance of health and fitness. Run by Jimmy Graham, a Gold Coast institution with an extensive background in early learning fitness and personal training, kids learn basic ball skills, jumping, balance and running, soccer, AFL, NRL, obstacles training, hockey, golf, tennis, cricket, tee-ball, basketball and team building activities.
Research shows that exposing young children to another language boosts listening skills, critical thinking and problem-solving, plus improves memory and concentration. Creative Kids is proud to include Japanese in the curriculum, and feedback from children and parents alike is overwhelmingly positive!
Maths lessons (Preschool)
There is clear and consistent evidence that having a solid grasp of basic mathematical concepts at school entry age is one of the strongest predictors of later school success and academic achievement. Creative Kids offers preschoolers maths lessons with the much loved Mr Asano so that they develop a passion for numbers early on, and have the best possible start to their schooling life.
Regular visits from Uncle Allen
A well-respected member of the Gold Coast community and the Minjungbal mob, Aboriginal elder Uncle Allen teaches children about indigenous culture and traditions. Always a hit with the little ones, he even invites them to try their hand at playing the didgeridoo!
An Affiliation with Biggera Waters State School
Just a stone's throw away, Creative Kids enjoys a close relationship with this extremely popular primary school. Our preschool class attends fortnightly visits to the school library, a valuable exercise not only to help cultivate a love for reading, but to also familiarise them with the school environment in preparation for prep life.
Kindyhub is a simple, secure and user-friendly mobile app for families. It provides convenient access to view your child's photos, learning and development status, as well as allowing easy communication with both centre management and your child's allocated educator. Families can provide valuable input to their child's early learning experiences, enabling us to continually refine and customise their learning journey.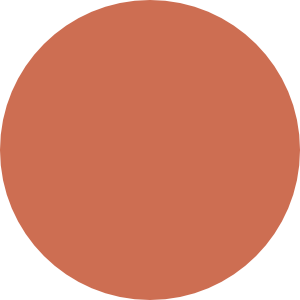 We love talking to prospective families so please feel free to stop in, submit the form below or phone us on 5537 9989 to arrange a tour. We look forward to meeting you and showing you around our centre.